Beamish Associates International celebrated 30 years of business in September 2015. It was founded in 1985 by Gerry Beamish who is the current Director.
Beamish Associates International offers two complimentary individualised services to Managers and Directors. Master Class and the Mentoring Service are designed to help those who either wish to improve particular management skills or take a broader look at their personal development. The two are complimentary because they frequently overlap or merge. Individuals have started a Master Class and then decided to take a broader approach. Others have started a mentoring programme and decided that they needed to improve particular skills to allow them to achieve their goals.
No matter what the starting point Beamish Associates International offer a confidential, tailored approach to meet the individual's needs.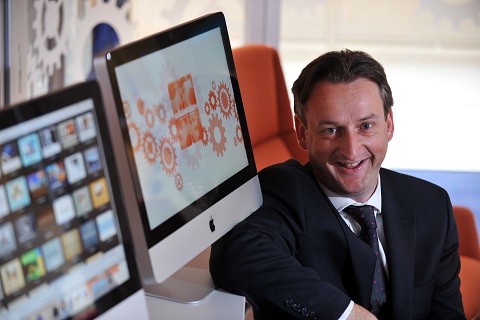 Jonathan Beamish, BD Hons
Johnny Beamish has been in consulting and business change for 20 years and has extensive experience as a Management Consultant with Accenture & Standard Life. He has managed large scale IT/Change and Transformation programmes for a wide range of clients in Banking and Finance, UK Government, Major Global Oil & Gas, Global Shipping & Transport and Global Utilities companies. Johnny has honed his Change Management skills globally working with diverse cultures and businesses in the UK, Singapore, Hong Kong, South Africa, Dubai, the Philippines, Denmark, Norway, Malaysia and extensively in the United States. He brings this International experience to a 'one size definitely doesn't fit all' approach to helping clients manage and embed change at scale. Johnny has a great track record in working with and delivering IT Change with SAP, Salesforce.com, Siebel, Office 365, and numerous Cloud solutions. Johnny is recognised for addressing the key Change question of 'What's in it for me?' and is a skilled practitioner and thought leader in: " Storytelling - with a focus on vision and journey management " Stakeholder Management (from Operational to 'C' Suite) " Engaging and next generation communication approaches (telestration creation, interactive facilitation, dynamic audio and video presentations) " Embedding Change successfully (business readiness, TNA, process facilitation, Lean & Agile delivery, change tracking & measurement) " Person centred Change delivery (Social Styles facilitation, Communication & Influencing, Relational selling & Building Trusted relationships) For the last six years Johnny has also led and managed the Accenture Management Consulting University programmes in Chicago and Kuala Lumpur, teaching over 20,000 employees. He has acted as content SME, School Lead and Lead facilitator delivering highly engaging content on mastering client relationships, financial acumen, problem solving, Lean and process excellence. Johnny's career has included holding senior positions with Standard Life and Accenture, before joining his Father at Beamish Associates in 2016. Gerry and Johnny share numerous business and personal passions and have shared the stage at the American Training and Development (ATD) International Conference in Washington DC as well as co-authoring International L&D publications. Johnny's clients enjoy a tailored and hands on approach to his projects where he is at much at home in the strategy as well as the detail. His teams regard him as an expert in his field, with a coach's heart and a desire to see them become more successful than their expectations.
---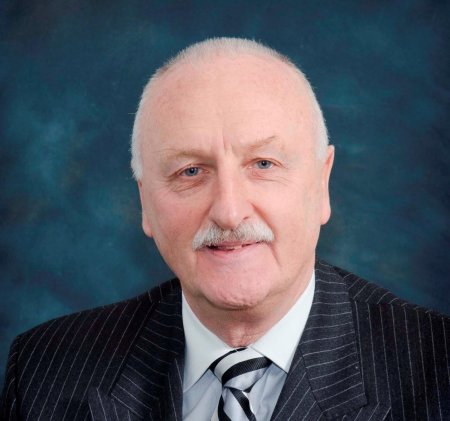 Gerry Beamish, BA
Gerry Beamish has been in training for 40 years and has wide experience in the public sector, industry, banking and finance. He has worked on three continents and his special areas of interest include creative leadership and team building, alternative non-traditional thinking methods, coping with change and stress, communications, customer service, sales and negotiating training, and training the trainer. He currently spends 4-5 months per year in the United States and the rest of the time he is based in Northern Ireland.
He has been published in the USA, the United Kingdom and in Europe. He has been a frequent speaker at international conferences including the International Society for Training and Instruction (USA) and has been invited to speak at the American Society for Training and Development's International conference on seventeen occasions, a record for a non-American speaker.
He held senior appointments in the civil service as an Inspector of Taxes and Deputy Director of the Public Service Training Council before leaving to set up his own business in 1985.
As an independent consultant he has worked on problems of strategic planning, management development, sales and marketing, team building, training needs identification and assessment centre design, as well as training the trainer, presentation skills, personal effectiveness, and coping with stress. He views his own main creative strength as an ability to develop links between diverse ideas and draw them into a wider context that makes it easier to apply them in a very practical way. A great proportion of his current work is concerned with coaching and mentoring where he has helped many senior executives, public figures, business owners and CEO's create plans for their personal and their company's development.
He has completed a major research project comparing the characteristics of Chief Executives in business with those in the Public sector and trying to identify the factors that distinguish these people from others with similar competences who do not make it to the top. He is an experienced facilitator of organisational strategic planning sessions and public discussions on major policy issues.
He is also an associate of Management Centre Europe in Brussels and former Vice President of Crestcom International a video company active in 52 countries, a reviewer for ATD's Excellence in Practice Awards and the Janus Hospitality Awards
---